The issue of possible profit is one of the main questions among beginners. Those who are not familiar with trading in the financial markets often have a completely wrong idea about the profession of a trader. There is no fixed earnings in trading. Even the most reliable system will never give the same income every month. There will be periods of high rates, and then there will be lower ones. It is normal, and nothing can be done about it. Many factors affect earnings, ranging from the general situation in the markets to what instruments a trader uses for trading. Let's consider the Esperio broker. If it's really possible to make money with it and what indicators can be achieved.
What Opportunities Does Esperio Broker Provide?
The company is an international forex broker providing access to trading on various financial markets. The total number of trading instruments exceeds 500, including currency pairs, contracts for differences in values of shares, stock indices, commodities, metals, and cryptocurrencies. According to the list of tools, the advantages of Esperio are obvious. Additionally, we note the following possibilities:
High leverage up to 1:1000.
Opportunity to invest in a huge number of stocks and indices.
Availability of offers for passive income with moderate risks.
Esperio's fund, where you can buy shares.
4 training programs to choose from for traders with different levels of experience.
All this opens up great opportunities for the clients of the Esperio broker. How much you can earn depends on the skills and style of trading, preferred instruments, and the general trading concept. Let's consider the main directions and give examples of the indicators of the company's traders who have been trading for a long time.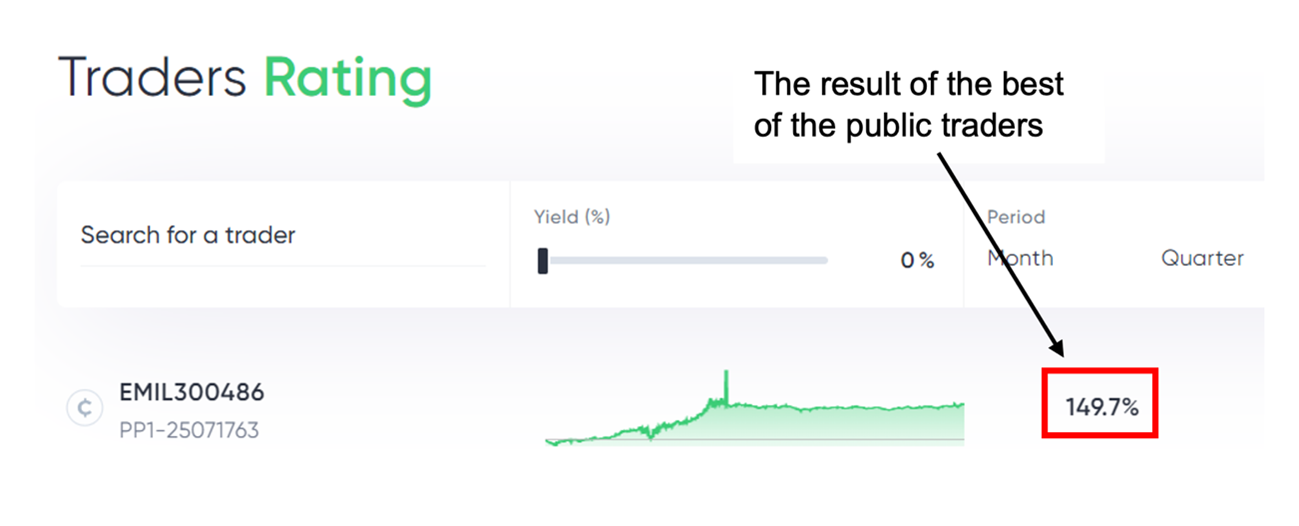 Short-Term Trading on Currencies and Indices
With short-term trading, income indicators are usually the highest, since financial markets are agile for short periods. Trading ranges per day may not be quite large, but at the same time, the price goes through them in both directions. If you know how to correctly catch such reversals, the total income can be high. Professionals show results up to 80-100% per month, sometimes even more. But you need to understand that such success can be achieved only with the accumulation of knowledge and experience. A beginner may be lucky and earn 200% in the first month. But it will be an accident, since the risks will be huge. Any highly profitable trading is always associated with high risks. It is possible to reduce them and save the result only with the acquisition of new skills and abilities.
Medium-Term Trading on the Entire Range of Instruments
A more balanced solution that can bring a stable 20-40% per month is medium-term trading. There are a lot of traders in Esperio who work exactly according to this principle and do not try to switch to intraday trading. The larger the timeframe and planning horizon, the more balanced the trade is. It is possible to double the deposit with careful risk control in 3-5 months. This much is earned by medium-term traders with a high level of knowledge and skills. There are many strategies designed for H4-D1 timeframes. This is one the most balanced choice based on profitability and risk criteria.
Investments in the Stock Market
Esperio Broker offers a separate type of trading account that does not have leverage and can be used to trade stocks with minimal risk. Of course, no stock is immune from falls. But with the absence of leverage and diversification of investments, a trader does not risk as much as when trading on margin. The profit can be up to 50-100% per year. We should take into account such time intervals if we are talking about investments. In rare cases, if the investor is well versed and lucky, they can earn more than 100%. But beginners should not rely on such indicators. It is possible with the ability to estimate correctly the prospects of a particular company, entire industries, and sectors of the economy. Gradually, everything can be learned. One thing is for sure, this type of income is possible only with patience and the ability to calmly respond to local adjustments.
Cryptocurrency Trading
Cryptocurrency has almost a limitless potential. Crypto traders are those who have earned the most on Esperio. The figures are hundreds of percent per month. The rapid acceleration of the deposit is usually accompanied by the same sharp declines. Many see the potential in digital assets, and this is a well-founded opinion. The cryptocurrency market is constantly developing, while the volatility of rates has not decreased in recent years, but has increased. Rate fluctuations of 5-10% per day are not surprising. Even without leverage, such indicators, with the ability to catch reversals, can bring a lot of income. And if you add marginal opportunities, then the final result of 300% per month will not be surprising.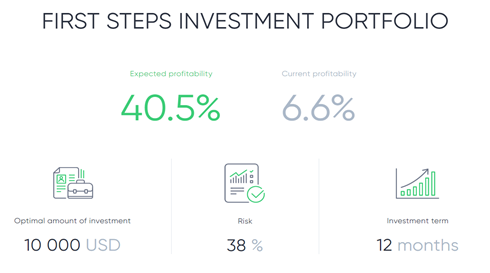 Complete Solutions
Broker Esperio makes it possible to invest funds not only individually, but also within special portfolio offers. They are created by the company's analysts and professionals with extensive experience. They are well versed in the issue of investment and constantly monitor the situation on world markets. At the moment, there are three offers:
A portfolio with expected profitability of 40% per annum. It is suitable for those who are just starting their path in passive income.
The second option is a portfolio with higher potential and an expected return of more than 170% per annum. The risks are higher as well.
Esperio Fund. You can buy shares in it. The return has been about 47% for the last three years.
Traders and investors can combine all the mentioned options to create their portfolios. The possibilities of earning are theoretically unlimited. But, in practice, everyone finds the most suitable solution for themselves during the first months of work. The most important thing is to avoid serious losses. Then, the trading will go much better.