There are two main directions in working with financial markets: trading in various short or medium-term instruments and investing. These two approaches can be combined in different ways. Still trading is usually chosen by more experienced bidders since it requires knowledge and experience. Otherwise, the results will be negative. At the same time, investing has a much lower entry threshold in the context of skills and abilities, so it is suitable for a wider audience. The investments offered by Esperio brokers are diverse. Here everyone can find an appropriate option for themselves. Let's consider the main features.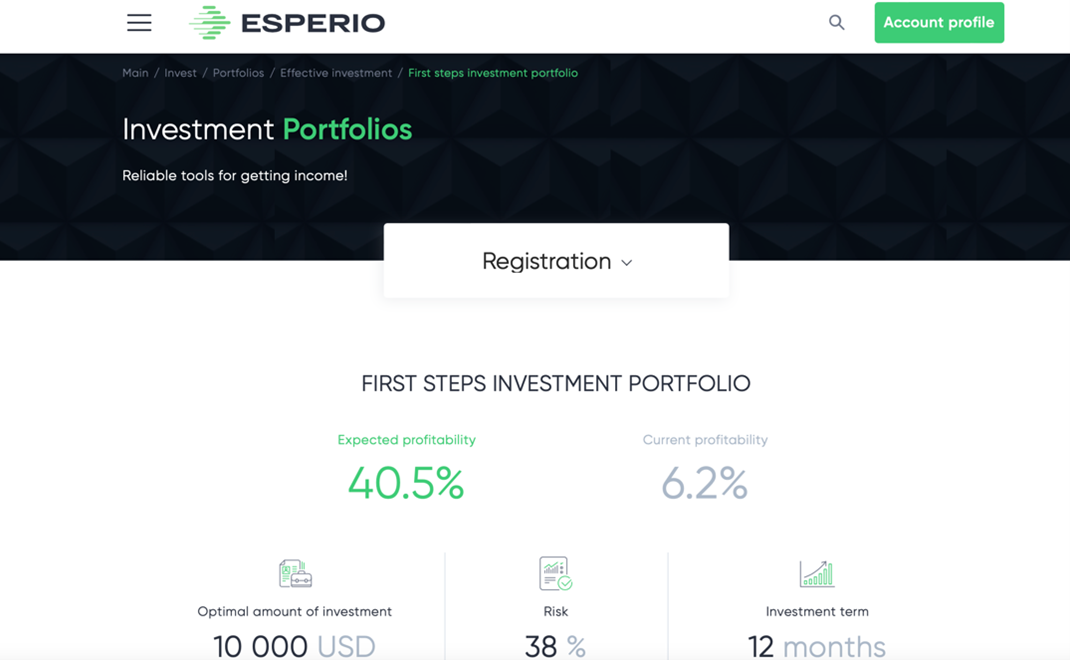 Stock Trading
The broker has a special type of account, which is called Invest. It involves working with stocks and without leverage. This significantly reduces the risks; a beginner will not be able to quickly incur severe losses. The main point is that an investor can choose shares among more than 500 assets offered and buy and hold them as much as possible. Using CFD contracts dramatically simplifies the whole process. There is no need to work through stockbrokers known for their technical problems. It is well suited for those who want to invest in Esperio on their own.
Working with Copy Trading
An effortless way to invest in Esperio requires a minimum of time. This works according to a simple scheme. A trader subscribes to a signal provider and copies trades. The whole process looks like this:
The investor registers a trading account and deposits it. At the same time, not forgetting about the opportunity to receive bonus funds.
The next step is to choose a signal provider. Here you just need to familiarize yourself with the list presented on the website and choose the right trader whose signals you will copy. You can evaluate it by various parameters; the income indicator is essential for someone. Others look at the amount of drawdown and risks.
We connect a subscription to signals. The signal provider`s transactions will be duplicated on the investor's account. A very convenient way to earn passive income in Esperio.
If desired, we evaluate the results and connect signals from other suppliers.
The system is the next step in the evolution of well-known PAMM accounts. There were many subtleties and inconveniences associated with calculating profits, and rollovers. As part of copying transactions, everything is much simpler and more convenient. The subscription assumes the income of the signal provider, so they try to show good results because the more subscribers are numerous, the more payment will be.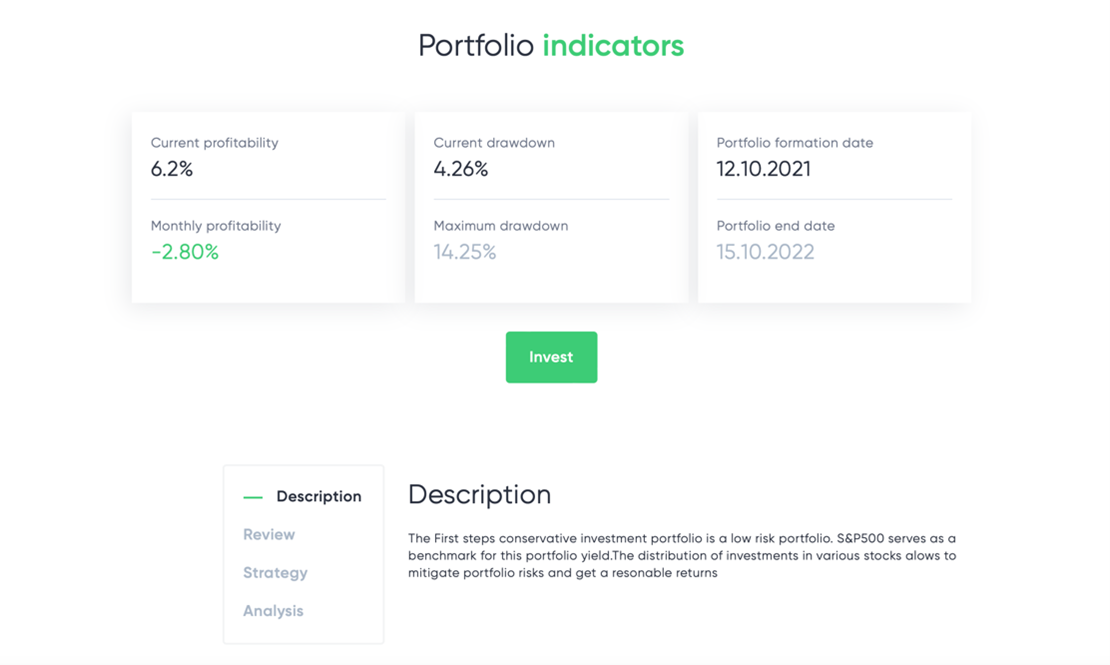 Investment portfolios
This option also involves passive income in Esperio. Ready-made solutions allow you to invest in already collected portfolios. Esperio specialists make lists of exciting areas and form portfolios of shares according to various parameters, for example, industries. As part of the portfolio analysis, its potential and risks are assessed. All this information is provided by Esperio employees, and investments are made within the same Copy Trading system. Let's highlight the most significant parameters among the main:
The investment period.
Expected income.
Possible risk.
You can combine passive income in Esperio with independent trading on a wide range of instruments offered by a broker or invest in stocks. The broker strives to provide maximum opportunities for both experienced traders and beginners in the business of funding so that everyone can choose the best way to generate income for themselves.