Independent trading in financial markets does not benefit everyone. A trader at the beginning of their journey spends a lot of time studying the entire trading process, terms, and concepts. After that, they need to master various methods of analysis that require practice for successful application. According to statistics, stable earnings begin no earlier than six months later without special training in courses where all the material is structured and created by professionals. Nevertheless, trading, as an investment direction, attracts many people. Anyone who is familiar with the opportunities of earning money in the financial markets understands the limitlessness of indicators of possible income. In this situation, Copy Trading in Esperio would be a great solution  – a system that allows you to simply copy the transactions of successful traders. The number of active users is steadily growing every year. Moreover, this is an opportunity not only for investors, but also for talented traders.
How does Copy Trading Work?
Esperio broker has implemented a system for copying transactions according to a standard scheme consisting of two interested parties – investors and traders, who can provide signals and subscribe to them within the platform. Let's take a look at Copy Trading in Esperio from the point of view of each of them.
Investors have capital, but at the same time either do not know how, or simply do not want to engage in trading on their own. They look through the list of available signal providers, study the conditions and, if desired, subscribe to traders. From this moment on, all transactions that will be opened by the trader-supplier will be duplicated on the account of the investor-subscriber. The size of the positions is calculated automatically depending on the account balance. The proportion is preserved.
The trader offers their services by registering an account in the system. Statistics will be displayed and engaged investors will be able to subscribe. You can set the amount of your remuneration, that is, the percentage of the investor's profit that the trader will receive from successful transactions.
A separate account is created to which the trader's profit will flow, and subsequently this money is transferred to their trading account. This approach can be called a development and the next step in PAMM systems, which were popular, but at the same time had various disadvantages. Copy Trading in Esperio is convenient and maximally suitable for obtaining passive income.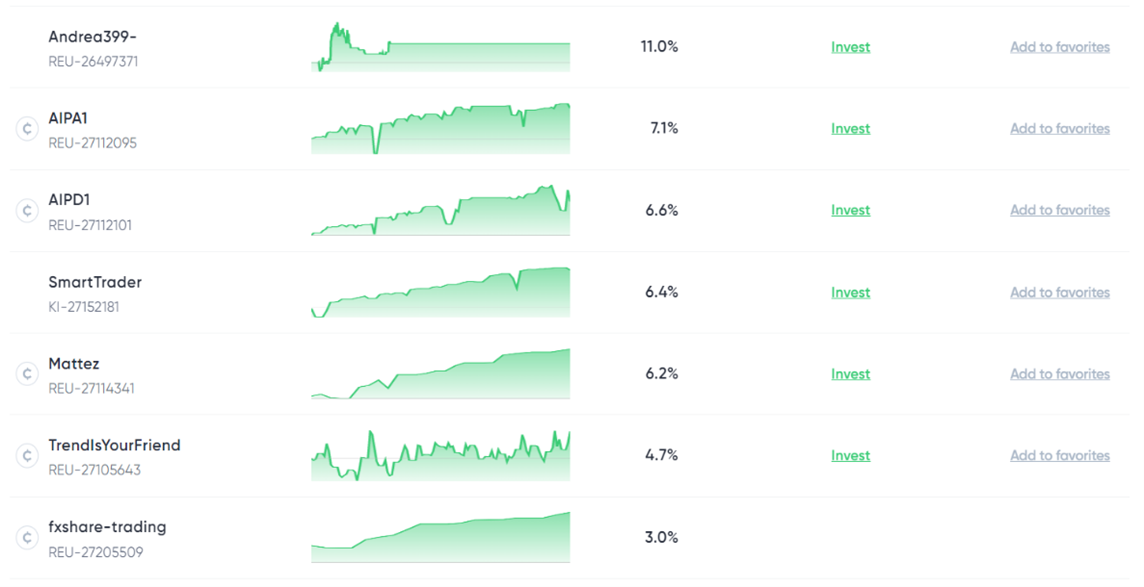 Investors
All an investor needs is to open an account and replenish it using one of many ways offered by Esperio. Next, they need to choose a trader who will satisfy the requests.
Two main parameters are usually distinguished among all of them – the amount of profit that the trader shows and their maximum drawdown. Someone primarily pays attention to earnings and does not look at risks, others value stability and they prefer conservative traders with low incomes and small drawdowns. Nothing prevents an investor from making a list of signal providers of interest and working with several at once. But to do this, they will need to open more than one account – one per subscription. This is done in order to avoid controversial situations when the deposit is overloaded due to the huge number of open transactions from different suppliers.
Signal Providers
If you have good trading skills and the ability to control risks, you can try yourself as a signal provider. The system of copying transactions in Esperio allows such traders to earn good money, but the profit depends entirely on the results that the trader will demonstrate.
To begin with, you just need to register and trade, trying to show good profits with minimal drawdowns. Investors are different, they may be interested in different parameters. Some people primarily look at profits, others at drawdowns. At the same time, there are portfolio investors who open several accounts with different signal providers for diversification. In any case, with good results, investors' interest can be expected. A few tips for beginners:
Do not try to show excess profits. Any rapid rise always ends with an equally rapid fall. You can spend much time and effort on a good result, which will then be offset by losses in a few hours or days. This may scare future investors, and they will not subscribe to the signals.
The system of copying transactions in Esperio assumes the trader's remuneration, which they set themselves. For novice traders, it is recommended to set the percentage lower, this helps to get the first investors. In addition, the percentage should correlate with the results – with a low income and a high percentage of the trader, there will be no interest in investing.
Promotion and advertising. In addition to displaying the overall rating, there is also an opportunity to promote your trading account on various platforms – thematic forums, social networks, blogs. This will help increase interest in it, but it is desirable to demonstrate good results.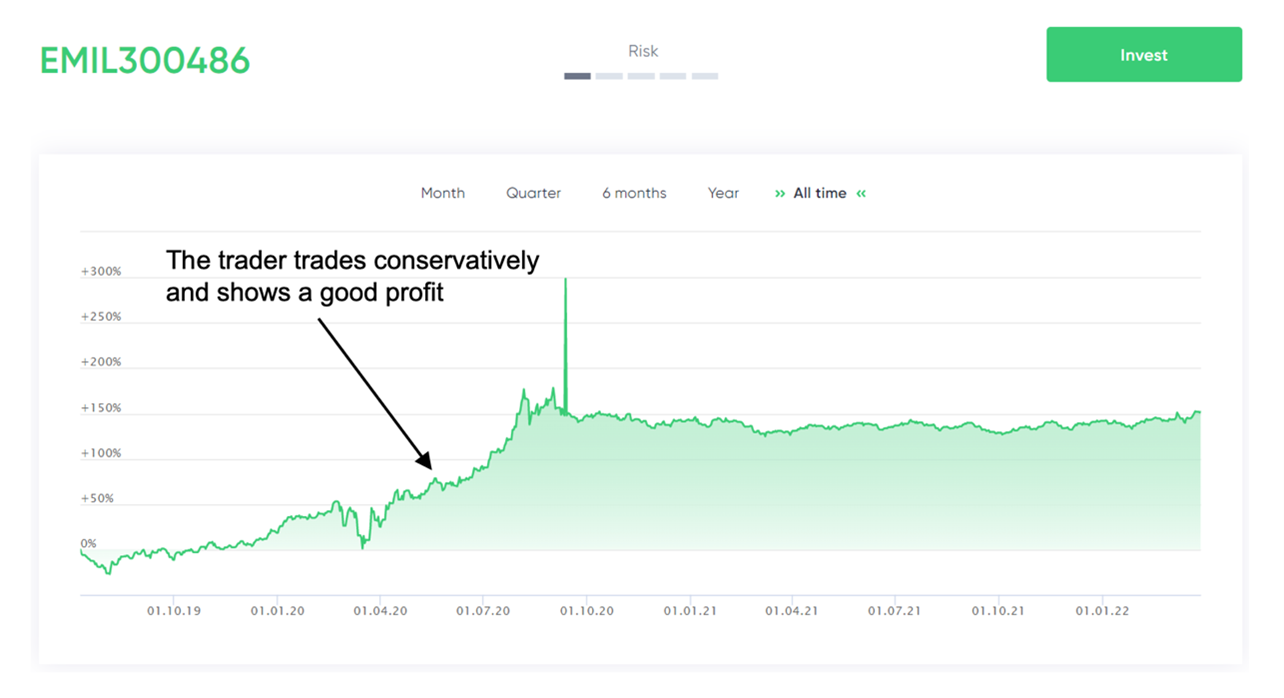 In general, the system of copying transactions in Esperio is as loyal to traders as possible, everything depends on the actions of the signal provider and its results. In a good scenario, it is possible to get many investors within a year, which can significantly increase income.
Conclusion
Esperio's Copy Trading platform for traders and investors is a simple and convenient environment where each party gets the opportunity to choose suitable conditions, work with the most interesting options. The key element can be called the rating of traders, which can be ranked according to important aspects. If a trader adheres to a conservative type of trading, then there will definitely be investors who will be interested in it. The service is constantly growing, more and more traders are offering their services and more and more investors are exploring Esperio investment portfolios, the transaction copying system and the investment fund. Now it can be called a full-fledged platform that is convenient for all parties.