Almost every reputable broker has training programs that allow everyone to master the profession of a trader. International companies such as Esperio develop courses that cover the entire audience. They are suitable for traders with any level of training – from beginners who know nothing about this sphere to professionals who need help in highly specialized topics. Esperio offers several courses, and programs. They will allow you to come into the world of trading not with zero knowledge and a high probability of losing a deposit. You will become a trader prepared for challenging work in financial markets. Of course, experience is essential, but learning will be the first step toward success. Let's consider the broker's offers and course options.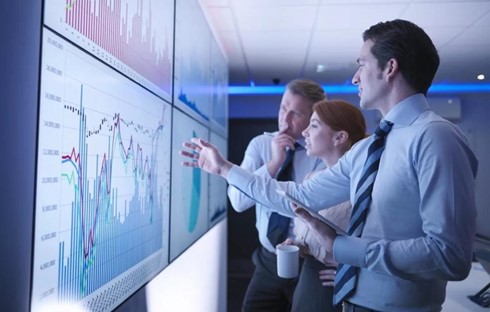 Esperio Broker Training Courses
In total, the broker offers 4 training options for traders with different levels of knowledge. Each of them has its own parameters. The cost of studying at Esperio — free but paid classes are available too. We will briefly describe each course (check the current terms of the practices on the website https://www.esperio.org/ru/education).
"Knowing". Basic information is provided free of charge. Classes are held in groups, suitable for beginners in the market. The basic principles of working in financial markets are described, and the notion of the terminal, Esperio's personal account, and broker functions are explained.
"Start-up". A more advanced course involves a detailed analysis of trading as a profession, theoretical aspects in research, and practical. Groups are reduced to 10 people, and the cost is $250 for 45 hours.
"Confidence." It is suitable for traders who already have trading experience and need help with specific issues. For example, within such a course, you can get qualified assistance in creating a trading system, debugging it, and identifying shortcomings. It is held individually. The cost is $500 for 30 hours.
"Speed-up". Private classes with experienced professionals can be useful for consultations on specific transactions, assistance in analyzing market situations, and real-time masterclasses with the opening of transactions. One lesson costs $50, and the trader independently determines the number of lessons.
On top of it, the site has a section with basic terms that you can efficiently study yourself. The list is quite essential, divided in alphabetical order. It is convenient to refer to it as part of working with training materials if, at some point, the information was forgotten.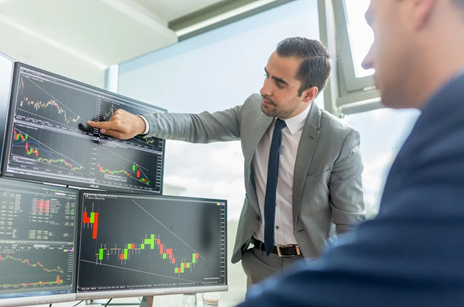 Advantages of Trading Training
Many beginners who decide to start trading in the markets do not understand the meaning of training. To clarify the situation, let's just look at all the advantages that the programs give and what opportunities they open up to beginners. Let`s note the most significant ones:
Getting basic knowledge without which it is simply not clear how to work and what is happening on the charts. You can collect information bit by bit and eventually figure everything out. Still, training will allow you to do it in the shortest possible time.
The material structure is carefully worked out; it is presented sequentially from simple to complex. The trader receives new information based on earlier information; there are no breaks and gaps. This is a critical point that affects the effectiveness of training. Only a professional who knows all the necessary material can make a program.
Saving time. No one says that you can't learn trading on your own. Some people succeed, but at the same time, you need to spend time searching for the basics and then delve into each particular topic, and read the relevant literature. Within the framework of the courses offered by Esperio, training takes 135 hours if you complete all the courses offered.
Quality of information. Let's look at a simple example- the "Moving Average" indicator. It is an excellent averaging algorithm, which often becomes the basis for other hands. It is used in trading as one of the means of analysis. However, it is practically useless in isolation from the system. Therefore, if you study moving, you need to take the most helpful, to speak about the practical part. Training courses are based solely on what is helpful in trading without long and unnecessary descriptions.
Online format. 2 years ago, many would have been skeptical that this is an advantage. But the pandemic has made adjustments. This work option is now considered by many as the most effective and convenient.
And this is far from a complete list. Only the main thing is affected. Learning to trade from professionals will allow you to gradually start earning. Still, the dynamics will depend solely on the traders themselves and how seriously they approach training.